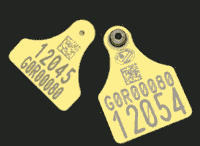 Welcome to the NamLITS Online!

The Namibia livestock identification and traceability system is being implemented to create the ability to track and trace animals for the purposes of-
managing animal disease surveillance and control programs
managing animal disease emergencies
validating animal health status claims and meat safety guarantees
verifying the FAN Meat quality assurance scheme
facilitating regional and international trade
The website, NamLITS online makes it easier for you to manage your livestock movement records. It checks some of the information you provide and gives you guidance on adjusting incorrect records.

You can use NamLITS Online to-
apply for animal movement permits
update your contact details held on the central database
view movement history of individual cattle
view cattle movement records that we are not sure about
view a list of all cattle on your farm
view a list of cattle that have moved 'on' or 'off' your farm
view a list of all permits issued to you
view a list of outstanding movement permits
Why you should use CTS Online?
It's quick and easy to use
It helps reduce paperwork.
Its available 24 hours a day, 7 days a week.
We send you permits via e-mail
You can check your own records against information held on NamLITS.
You only pay for the time spent on-line.
Coming Soon…………You will soon be able to use NamLITS Online to-
Register tagged cattle on to the central database
report cattle movements 'on' and 'off' your farm
report movements sheep, goats and pigs 'on' and 'off' your farm
report the death of an animal individually identified by an official
NamLITS Online will help make sure your information is correct. When you register a new animal or movement, the system will check some of the information you enter. This means you make fewer mistakes. Soon you will save paperwork, postage costs, time and effort.

Remember - It is not about the TAG, It is about animal disease management and market access. Safeguard your livelihood by complying with identification and traceability requirements!